In Part One of this post, I talked about loss and illness and the impact that those things have had on my life and my own journey to overcoming perfection.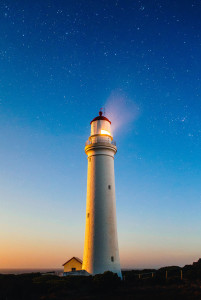 I mentioned how losing my brother and father were significant for me and I now find that I'm now reaching that time in my life when some other people are passing on as well.
A friend I cycled through India with three years ago died unexpectedly of cancer last year, a lovely neighbour died suddenly in January and the UK news has recently been full of famous people like David Bowie, Alan Rickman and Terry Wogan – personalities that we have grown up with, who have all had such an impact in their respective ways and have now left our lives.
None of us really knows how much time we have here. We never know when the curtain will fall and our life will be over – but if we can shine our light and leave a lasting legacy through our words, actions, behaviours and choices and the lives that we powerfully impact….then it will all have been worth it.
When I reflect on the greatest achievements of my own life, two that were most meaningful were to write and read the eulogies at both my brother's and father's funerals. On both occasions, I just sat down and wrote what came 'through me', without effort. In my brother's case, in the course of an hour I sat down and wrote nine verses of a poem and even now, 18 years later, I still know it from memory. One of the verses from that poem feels fitting for this post:
"I take comfort in knowing that he lived life to the full
Seizing every opportunity and resisting the pull
Of settling for 'normal', when excellence was his aim
In both work and in leisure, as he strove to make his name."
That's just one verse, written by my grieving 28-year-old self, only a week after learning she'd lost her adored big brother. But the main sentiment of my poem was that my brother left a legacy in people's hearts and minds that still lives on to this day.
When his best friend got married three years ago, I was deeply touched to see and feel my brother's presence at the wedding and witness how he was still so alive in people's memories. Many people had been brought into the groom's life through my brother – he was an amazing relationship builder and connector and even a successful love matchmaker from time to time!
Striving For Excellence
So yes, I'm grateful that my brother 'lived life to the full' and he also aimed for excellence through who he 'chose to be' and how he was 'being' in the world – and that he was well loved and respected by friends, colleagues and family, even though he died prematurely, just as he was emerging into his full potential.
For me (as a recovering perfectionist!), aiming for excellence doesn't have to mean that we chase 'perfection' – that can often shackle us, like hamsters on a wheel, keeping us chasing our tail in a constant spin and sweat of 'striving'. It can often mean we never attain satisfaction.
In my experience, striving for excellence can really motivate and inspire you, while striving for perfection can be completely demoralising. Excellence can be defined as 'to surpass' or to 'excel' at something – it is 'the quality of being outstanding or extremely good'.
So when you strive for excellence you are always looking at where you are and how you get a little bit better. In contrast, striving for perfection can mean aiming for something that is so good, that it can't get any better. But the risk is that you will never get where you want to because you are setting your goal so high and possibly setting yourself up for failure when you don't complete the task 'perfectly'.
So again, I'm reminded of my brother, who, in all aspects of his life was good at striving for excellence. Stretching his edge and seeing if he could improve his performance and having a constant curiosity to learn new things and expand his horizons. Giving his best shot at everything – from friendships, to entertaining and being a generous host, to carrying out cutting-edge research and pioneering new insights and ideas – whilst also having fun with it and not taking himself or life too seriously.
Seeking Progress, Not Perfection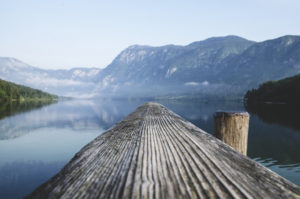 If we consistently hold out for perfection, often this means we don't move forwards at all – or only very very slowly – as we're waiting for everything to be in place, or waiting until we know enough or feel like we're good enough before we take action.
This may mean that opportunities and life continues to pass us by while we're intently stuck in 'striving' mode. It may be better instead to adopt an attitude and mindset of 'continous improvement'. Be willing to take consistent action and small daily steps to move us closer to our intentions and desires, rather than waiting for that elusive state of perfection. Sometimes this never comes and we can realise we've lost months or years of our lives in a state of 'striving' and 'wanting'…yet, we may still never feel satisfied or quite reach our goal.
In contrast, if we can live more in the mindset of 'having' and 'being' – intentionally practising and feeling into the emotions that we want to feel once we've achieved what we want and imagine ourselves being in that state or having that outcome, we're more likely to bring and magnetise that desired future towards us. Humans are magnetic and energetic beings so we will often attract what we place our energy, attention and focus on.
If you cannot do great things, do small things in a great way
If we are single pointedly focusing on perfection in one or more areas of our lives, this can be physically and mentally exhausting, cause us to neglect other areas and result in overwhelm and imbalance.
For example, if you are continually striving for perfection in your work, this may mean you work incredibly long hours but by doing so, you neglect your health, your relationships and your general wellbeing – even if you do achieve success in that one isolated area, it comes at the expense of other things in your life.
It's important to try and attain a healthy balance as much as possible so if you're aware that you do have a perfectionist tendency, try and redress it by setting some personal limits on how much time you'll allocate to each area of your life and aiming for continuous improvement and progress, rather than perfection.
That said, there will always be times when you need to put extra effort into your work, or may have a health issue or family situation that arises and so you need to be flexible, not rigid to accommodate these changes. But at least you'll know you're moving in the right direction – and achieving consistent and steady progress, rather putting your life 'on hold' while you chase perfection….
MindFlame Consulting offers Life Transformation, Resilience and Wellbeing Coaching, Executive and Leadership Coaching and Career Coaching and Career Management – along with Consulting Services and Training and Development for organisations and groups.  If you'd like further help, please contact us to discuss your requirements.
---
Find this interesting?  Want to read more free articles like this?  SIGN UP HERE to receive fresh insights and perspectives and the latest research on careers, wellbeing, happiness, mindset, relationships, improving productivity and work-life balance. We promise to respect your inbox and won't share your details and look forward to helping you thrive in your life, work and business. Thank you for connecting!