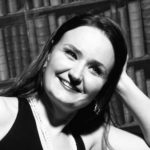 Joanna Fiminiska, NHS Operational Manager
"I loved working with Rosemary. She has a natural ability to connect and build strong connections and made me feel at ease.  From the very beginning of the first session, I felt safe and understood. Rosemary has a wealth of life experience and is able to relate to what's going on, and give feedback when needed. Her patience and curiosity allowed me to explore my beliefs and holdbacks, and then she gracefully led me to change them to more empowering ones. I can not recommend working with Rosemary enough!"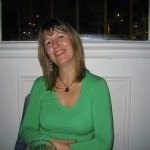 Janet Hodson, Senior Project Manager, Lloyds Banking Group
"After several months of being unemployed I decided it was time to seek some professional assistance. I needed to boost my confidence and get my mojo back, with Rosemary's coaching skills and amazing support this has enabled me to get back in the workplace and secure a new role in no time at all. Rosemary's open and honest approach has helped me greatly and I would have no problem recommending Rosemary if you are also looking for that additional support and coaching during a difficult time."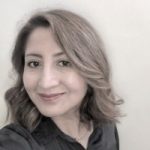 Patricia Holley, Manager of the Jean Goulding Institute for Data-Intensive Research, University of Bristol and Academic Engagement Manager, The Turing Institute
"Rosemary is an extremely competent professional, she coached me during a period of transition during my professional life and her insight about career options and how to go about updating CVs and presentation skills was invaluable. Her extensive experience in career development and coaching is supported by her knowledge of techniques to improve wellbeing. In that respect, Rosemary has a unique set of skills that allows her to provide well rounded support to her clients not only professionally but at a personal level. I highly recommend Rosemary and my career progression was very much the result of her support and training."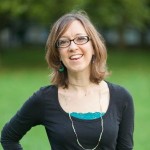 Christa Norris, Founder, Shape Our World Consulting
"Rosemary is an incredibly skilled, warm and caring coach. Her ability to create a supportive space with which to explore and express whatever comes in sessions is phenomenal - she is absolutely a masterful coach and it has been such a pleasure to have her guide me in ways I would not have been able to otherwise access. I am so glad and blessed to have met and been able to work with Rosemary as my coach - I know I have learned so much and tapped into areas that needed to be heard, and the transformation that has come from that is absolutely life-changing! Thank you so, so much Rosemary - for your time, your caring and supportive energy and for all you've done and guided me through!"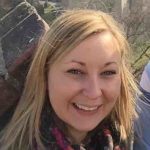 Laura Little, Learning and Development Manager, CABA - supporting ICAEW firms and members from the Institute of Chartered Accountants in England and Wales
"Rosemary delivers high quality training and has a passion and enthusiasm for her subject that really engages delegates. She puts in a high level of effort to make her training valuable and informative and will go to extra lengths to provide coaching clients with the support they need."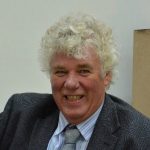 Brian Staines, Former Head of Career Guidance, University of Bristol. Director of IBCM International Business College and Career Development Expert at United Nations
"Worked with Rosemary for over 14 years on a wide variety of projects relating to Careers Education and Guidance, personal development, staff development, and a range of activities designed to improve participants' well-being.  Rosemary is a dedicated trainer and practitioner and all her work that I have seen has been to the highest standard. I have no hesitation in writing this recommendation"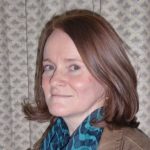 "I started working with Rosemary in early 2021 as I transitioned from working as an employee to being self employed - we worked together for a number of months. Before working with Rosemary I was unclear about how I could take my ideas forward. Rosemary helped me to understand what was important to me - not just in my career but in the way I want to thrive going forward. She has a very skilful way of leading her coaching discussions and helping you come to realisations about yourself as a person but also supporting practical next steps. It was great working with tasks between sessions and then bringing them into the next session - this additional input really benefitted the work that we were doing.
Before working with Rosemary I felt daunted about setting up by myself but as we worked together I found myself become more excited and passionate about the business I am trying to build. I am still in the early days but find myself with more confidence and clarity on how I want to take things forward. I also feel that I have some really good tools to use to help me stay on track with my life vision and my values. I had never been coached before working with Rosemary and was unsure how it would work out but it has been a transformational experience for me. I would recommend Rosemary to anyone who is trying to work out their life goals and ways in which to apply them to your working life."
Fiona Young Priest, Charity Consultant
---
"Rosemary was my Career Coach late last year for a period of time which coincided with the pandemic. She was excellent at helping me to identify what I needed to reignite my flame so that I was alert to future opportunities. I really enjoyed working with Rosemary and would thoroughly recommend her to anyone else who needs to find their inner career spark again."
Linda Allardyce, Regional Executive at ICAEW
---
"Rosemary works with you to uncover your purpose, map out a plan and walks with you while you take action. When I felt stuck, confused and needed clarity, I came away with insight and inspiration and my head was overflowing with ideas and possibilities and a better idea of the way forwards. She helped to point me in the right direction and leaves you feeling more enthusiastic, uplifted and inspired."
Adam, IT Analyst
---
"Coaching with Rosemary has helped me to feel more at peace.  My life feels more honest and satisfying. I was feeling burnt out and a bit isolated when we started to work together, but now I feel more connected - I have a sense of the bigger scheme of things and where I fit into that now.  I feel more content, I have more clarity and I'm now much more hopeful about my future.  I have the inner resources to help me move forwards now".
David, Architect 
---

"Rosemary helped me to gain confidence in writing applications and achieving success at interview.  She also provided with me with invaluable guidance and support to help me overcome a number of other challenges in my life too.  She offers great advice and a fresh perspective to help you see life differently and she encourages and supports you to approach things in a more empowered way."
Kate, Teaching Assistant and Textile Artist 
---
"I've seen a huge change in the way that I look at things through working with you.  It's given me power and perspective as you helped me to realise that I get to choose how I make meaning of life and situations and how to discern for the truth and what's in alignment for me.  This has created a sense of freedom and ease as I feel less stressed and more in flow and I'm much happier and more productive.  The insights gained were invaluable and the exercises you taught me I continue to use every day.  Thank you so very much for your warmth, support and encouragement and I greatly enjoyed our sessions and time together."
Michelle, Financial Director
---
"I wanted to make the move away from Academia and had no idea where to start or how to convey my experience to a commercial employer.  Rosemary gave me ideas, inspiration and loads of practical support, from how to present my CV and applications in a jargon-free way, to coaching me in how to perform well at interview.  With her help, I landed a great job in Statistical Research.  I was really impressed and I'm very very grateful for all her help and support."
Jenny, Research Manager, National Statistics Office
---
"Since working with Rosemary, I can honestly say I have changed my life.  My stress and anxiety has massively reduced and I now have new techniques to help me stay calm and focused and perceive and think differently.  She knows so much about the mind and body and brain and how they are all connected and explains things in a practical way that even an obsessive thinker like me could grasp. Her techniques really work. I no longer have racing thoughts and don't feel stuck anymore.  She helped me get out of survival mode and back into living and loving my life again. Her methods have had a really transformational impact on my life and wellbeing and I feel much calmer and happier - I'm now much more present in work and family life - plus I have tools to help me stay on track and no longer get derailed or overwhelmed when things happen now"
Paul, Partner, Legal Services Professional
---
"Rosemary really knows her stuff and has so much life experience which is invaluable when you are working with her -  she offers insight, guidance, coaching and real expertise.  She can help you transform your career and your relationships and will encourage you to find more meaning, purpose and fulfilment in your life.  She 'meets' you wherever you are and sees and listens to what's going on and is great at helping you see your blind spots and make positive shifts. Very rewarding."
Caroline, Designer, California
---
"Many thanks for your time today and previously, I've always found our chats extremely useful thought-provoking and a great influence on the way I think and do things.  In particular I've appreciated advice based on your own experiences and your flexible approach: to someone brought up with perfectionism and to always avoid making mistakes that's been invaluable, to know I can try things that may not work and need modifying - many times.  It's also been very helpful to know you've been through some of the same circumstances so your tips seem even more valid.
Thank you so very much for all your inspirational help over the past few months, you've really made a big difference to my ability to deal with life! All best wishes and eternal gratitude...."
Jean, Accountant and Coaching Client
---

"I worked with Rosemary to help me understand a difficult time in my personal development and to breakthrough resistance to things I wanted to learn and explore. She took time to go through many techniques with me and helped me through the barriers and gave me further mentoring, advice and support through my development journey. A very wise woman indeed."
Kath Griffin, Account Manager at HH Global
---
"I had been doing voluntary NGO work overseas and was trying to get a foothold back in the job market in the UK.  I worked with Rosemary and her advice, guidance and insight was invaluable in helping me secure a great job with a top consulting firm. She provided me with resources to help me research potential employers and taught me how to position all of my achievements and experience in a positive light and to market this to employers.  I ended up with a couple of good job offers and I'm now working for a great firm that is clearly aligned with my goals and values.  I'm so pleased I had the opportunity to work with Rosemary and can't thank her enough"  Anna, Consultant Engineer

---
"Working with Rosemary has brought a number of positive changes into my life. She is very knowledgeable about many aspects of life, such as wellbeing, relationships and careers and also helped me to explore my mind, body and spirit connection and understand how they are all inter-related and to find out what this really means for me. At the time we started working together, I was feeling overwhelmed and struggling to cope and she guided and encouraged me to love and embrace all parts of me.  She brings love, compassion and deep wisdom and insight to her work.  I feel more peaceful, happy and grounded as a result and more like the real me."  Sandra, Project Manager
---
"Firstly, thank you for a great session today and for your insights and advice both today and previously. You have made a big difference to my progress over the last year or so, and we've also had many a good chuckle. Your bubbly lively positive style really clicks with me and has been a great help to me on starting on my new path." N, Retired Finance Director
---
"I started working with Rosemary following a very difficult time when I was feeling overwhelmed by events, unable to see the way ahead and lacking confidence in my abilities. Rosemary used her extensive skills to help me draw on my strengths and to focus on both what I already had and on how I could shape my future. With regular coaching sessions Rosemary gave me the tools to help me move forward and I would not hesitate to recommend her for coaching. Thank you Rosemary"
Emma, Solicitor
---
"I wanted to say a massive thank you for the magic you worked making my CV look more than presentable. I hardly recognised myself when I read through it!
In life we can sell ourselves short when it comes to writing about ourselves in this format, but with your guidance I felt a great sense of pride when I first opened it."  Andy, Senior Facilities Manager
---
"Thank you for your guidance over the last few months. Your kind, warm nature, enthusiasm, patience and ability to really listen and understand my ideas however far-fetched was really appreciated. I am still working it all out but I value the perspective you brought." Emma, Financial Analyst
---
"I got advice from Rosemary when I was looking for some clarity in life and career direction. She was very empathetic and very quick to suggest a range of tools and exercises to help me to define my priorities and to explore options. I particularly appreciated that she was very skilled at finding the right balance between listening to what I was sharing and offering her own advice. I felt that she was able to offer me a good way to identify my main priorities going forward."
Alex, Senior Global Accountant
---
"I want to thank you as our coaching really helped me.  Talking things through with you gave me lots of insights and gave me the confidence to apply for another job that's a much better fit.  It also helped me to clearly articulate my skills and strengths and why I wanted the job.  Our coaching really helped to boost my morale and realise what had been missing and what was not working and how I want to develop going forwards.  I'm now really happy to be in a new job and company that feels much more in alignment for me"
Susan, Corporate Lawyer
---
"Thank you so much for your compassion, care and understanding and for helping me. I have really enjoyed meeting you and for each session learning new tools and insights which can help me. I have found some calm from speaking with you and I felt really heard and have got real value from the exercises and sessions we have had. I wish you continued success as you are very gifted in this field.
Thank you for being here for me when I really needed it, when I was lost and needed help. I believe people are put in our lives for a reason and of all the coaches I reviewed, I chose you as my first choice and I am so glad I did."
T, Finance Professional and Coaching Client
---
"Thank you for helping me to understand the root cause of my problems and not just focusing on 'mindset'.  I really appreciate that you don't just coach on surface level solutions but empowered me to see why I had these problems in the first place and how to heal and clear the root cause.  I sought coaching as my anxiety was getting worse and I felt very stuck and your support was invaluable in helping me to uncover and see the childhood programming and what happened to create these patterns.
I feel that your approach is very powerful.  I enjoyed our coaching and learning about the real basis of what was happening and then the recordings and work between sessions helped me reprogram and rewire my subconscious mind with healthier alternatives.  I also still regularly use the exercises you taught me to calm down my body when I feel stressed.  I feel a lot more confident and calmer and have a lot more energy as I'm not having to constantly do battle with myself.  Those patterns no longer have a hold on me now and I feel like my mind and body are working together much better and my mind is sharper"
Kerry, Business Analyst
---

Feedback from Participants on various training courses developed and delivered by Rosemary. These include 'Boost Your Resilience', 'Motivational Leadership', 'Emotional Intelligence', 'Manage Your Career', 'Develop a Growth and Success Mindset' and various staff development and skills development courses designed and delivered by Rosemary.
Testimonials from workshops and courses designed and delivered by Rosemary on behalf of:
The University of Bristol (to staff, students and graduates)
Bristol City Council (Professional and Executive Job Seekers)
The Institute of Physics
The London Alumni Group (professionals and alumni)
CABA (Wellbeing charity that supports ICAEW - Institute of Chartered Accountants in England and Wales)
Careercake (Global online careers platform)

"Rosemary delivers high quality training and has a passion and enthusiasm for her subject that really engages delegates. She puts in a high level of effort to make her training valuable and informative and will go to extra lengths to provide coaching clients with the support they need."
Laura Little, Learning and Development Manager, CABA, supporting ICAEW firms and members from the Institute of Chartered Accountants in England and Wales
"Rosemary was absolutely fantastic with the level of detail of all lectures and constant use of anecdotes.  Thank you so much for this life-changing course!"
"Fantastic course, SO helpful! Really clearly explained the concepts of what mindsets are and how they can help or harm us. Loved that Rosemary used plenty of real life examples and gives loads of practical advice and exercises that I'm definitely going to implement. Highly recommend this. It's helped me get a much better understanding of how to uplevel my mindset to create genuine success and really improve my results"
"Rosemary was positive, supportive and clearly demonstrates expertise and was very generous in terms of imparting her knowledge and experience to the group"
"Very insightful. Rosemary has excellent knowledge and experience. Superb!"
"Friendly, accessible, welcoming and often fun.  Communication was clear and objective and the breadth and depth of material was very positive.  Questions were well received and answered and having 1:1 access was particularly helpful and constructive and I was able to benefit from Rosemary's advice and wisdom.  The whole course was very interesting and illuminating"
"I really enjoyed this presentation, Rosemary has a knack for presenting in a fresh and genuine way using relatable examples"
"The workshop was excellent and very well presented with all the material and presentations varied and interesting. Rosemary speaks with knowledge and experience and warmth, bringing the course to life, making the whole experience valuable and useful"
"Rosemary has a lot of expertise and presented the course effectively and efficiently with some humour and the course was very enjoyable.  The self-reflection exercises were an amazing tool and provided me with powerful insights"
"Rosemary's advice on CVs, career anchors, self-reflection and interviews was extremely good and useful.  It was in-depth and practical, interactive and inclusive.  We were all invited to express feelings and contribute to discussions.  A heart-felt congratulations and thank you."
"Extremely enlightening! This course really increased my understanding of how my pattern of thinking and perception adopted as a child directly affects so many aspects of my life. As importantly, Rosemary shares practical tools and techniques for how to turn them around in a way to create desired outcomes, both personally and professionally. I see how I developed some emotional and behavioral responses to people and life in general, and what my unconscious expectations are which cause limitations in my life [as we all have], especially in my career but also in my personal life.
The world focuses so much emphasis on outer achievement and success, but when your thoughts, feelings and expectations are not always serving you well, your accomplishments can be unknowingly blocked. The information in this course is profound, inspiring and very unique. I'm now motivated to grow towards my highest potential and Rosemary has helped me to gain the insights, understanding and mindset shifts to create meaningful and sustainable success!"
"Thanks so much for such an inspirational course."
"I was hoping that the course would provide me with practical advice and know-how and it did exactly what it said on the tin and was geared towards my situation as a Professional looking for employment.  Excellent delivery and highly recommended."