---
MindFlame offers Life Transformation and Wellbeing Coaching for both Individuals and Groups using our signature LEAP Transformational FrameworkTM to breakthrough limits, fast-track success and rapidly get the results and outcomes you desire.
Would you like to: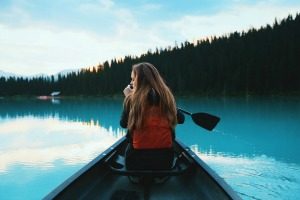 ✓  Feel less stressed and experience more joy and peace in your life, regardless of circumstances? And overcome your fears or anxiety to create a life that you enjoy and feel grateful for?
✓  Enrich your relationships and build closer, honest connections with those people who are most important to you? Or maybe attract new friendships or a new relationship?
✓ Build true inner strength and resilience? And empower yourself to handle life's inevitable challenges in areas such as relationships, career, finance, loss, family and health with more grace and ease?
✓  Overcome the blocks that have set you off course in the past- any specific behaviour patterns or beliefs (conscious or unconscious) that prevent you from experiencing love, joy, peace, abundance etc and instead are creating pain, challenges or difficulties in your life?
✓  Let go of doubts, self-criticism and self-sabotage and learn how to cultivate self-love, compassion and acceptance instead?
✓  Create a great relationship with yourself to act as a firm foundation and anchor for who and how you want to be in the world - and deeply celebrate and become happy with the person that you are!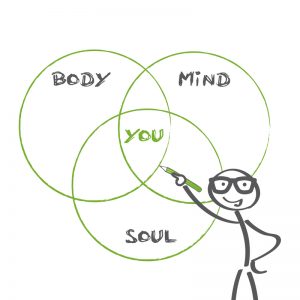 ✓  Clarify what you want out of life, personally and professionally - then develop the means to achieve it? Create a life and career with more passion and meaning - where you move beyond feeling stuck and celebrate your unique gifts and strengths and find a way of applying these in your life, work and purpose?
✓  Feel more confident and self-assured to enable you to achieve the results that you want in all areas of your life?
✓  Feel healthier, more energised and able to experience greater satisfaction and contentment? And explore ways to balance your mind-body-spirit and find ways to connect with your soul and spiritual side, in whatever feels most true and in alignment for you?
My Life Transformation, Resilience and Wellbeing Coaching packages can help you to gain clarity about what you want, let go of feeling stuck and create powerful shifts to help you move forwards in your life.
★  I use a blend of powerful coaching, mentoring, mind-shifting exercises and mind-body focused work to help you identify, let go of and get beyond any negative patterns, limiting beliefs and past pains or failures and whatever trips you up or holds you back in life.
★  I also help you to learn how to intentionally create and manifest what you desire (using cutting edge and scientifically proven techniques).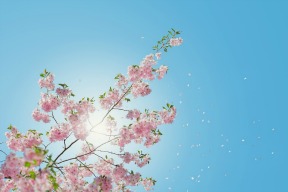 ★ Using my background as a Master Transformational Coach and Wellbeing Practitioner, I'll help you to explore how to incorporate mind-body practices into your life to create more balance, peace and ease in your life.
★  We work with the conscious AND subconscious mind.  The coaching will include audio-recordings for you to listen to which will help to rewire your subconscious mind and imprint it with new instructions for confidence and success.

★  I'll guide you to uncover and utilise your strengths, take stock of where you are in your life and recharge and reinvent yourself if necessary – it's like embarking on a fitness programme for your heart, mind and soul – where you get to deeply nurture and focus on your emotional, physical and spiritual wellbeing. I'll help you to dig deep – challenging and championing you to be the best possible and truest version of yourself - who you came here to be.
★  I'm non-judgemental and compassionate and use a holistic approach, ensuring that you integrate and fulfil your potential on all levels - not just achieving success in one area at the expense of others. I'll bring my background, experience and total belief in you and you'll bring your intention and willingness to engage with this work and your commitment to taking responsibility for your life and transformation process.
★   You'll get clarity on what really matters, refocus your priorities and turn your difficulties and stresses into personal power to enable you to gain a new sense of freedom.  We tend to focus on getting our bodies fit, but often aren't prepared for the heavy lifting that can occur in our relationships, families and parenting, with our health and within our careers and the rest of our lives.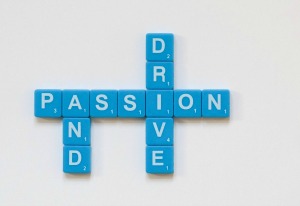 ★  If you're feeling stuck, procrastinating, or suffering a setback, I'll work with you to get clear on your options and devise a strategy and plan of action to move forwards.
★  I'll support and encourage you to develop a firm foundation of inner strength and strong sense of self-worth, self-acceptance (and self-celebration!) so that you can have confidence and clarity in your life's purpose and direction.
★  It's important to value ourselves and build our lives from this solid foundation.  This isn't selfish or narcissistic, as it's vital to have a healthy sense of self in order to function properly in the world and to come from a place of love and wholeness in our relationships with others.
★  I can work with you at this level of depth, having  overcome adversity and difficulty in my own life (for further details, read my blog post 'Developing Resilience and Becoming My True Self'). I've dived deep into this process myself and can testify to its benefits. You'll feel confident that you're in safe hands and can allow our work together to unfold in the way that serves your highest potential and purpose.
---
Life Transformation, Resilience and Wellbeing Coaching Options for Individual Clients
(Corporate Clients please Contact Me to discuss your requirements)
3 Month 'Elevate Your Life' Coaching Programme*
6 x 60 minute sessions via phone, Zoom or Skype - Please CONTACT ME for further details
Includes audio-recordings which support the coaching and rewire your subconscious for confidence and success
3-6 Month 'Optimise Your Life' Coaching Programme*
10 x 60 minute sessions - Please CONTACT ME for further details
includes audio-recordings which support the coaching and rewire your subconscious for confidence and success
3-6 Month 'Career Explorer' + Elevate Your Life' Coaching Programme*
12 x 60 minute sessions - Please CONTACT ME for further details
Includes Career Coaching profiling tools, exercises and supplementary resources - see Career Explorer Coaching Package (Option 1) for further details of what's included within this option.
VIP Coaching Days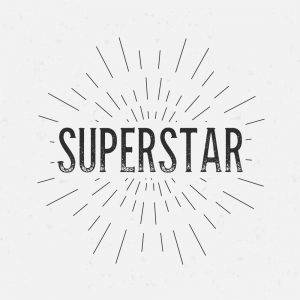 1-2 days of personal 1-1 coaching, dedicated entirely to YOU. This can cover any areas of your life, career, relationships and wellbeing where you want to make significant progress in a short period of time. VIP Days can either be in-person or via Zoom or Skype.
CONTACT ME for further details if you're interested in this option.
INDIVIDUAL CLARITY COACHING SESSION
      Single 2 hour session = £397
      Contact me for further details if you're interested in this option.

Coaching sessions are usually via Zoom, Skype or phone.
*Price includes bespoke transformational coaching and specific, tailored suggestions and recommendations of other resources or practices that I feel will be useful for you to support our work together if appropriate.
Life Transformation, Resilience and Wellbeing Coaching - How It Works
We work together for three or six months. Our sessions will combine a mixture of coaching and mentoring, plus practical and reflective exercises to help you get the results you want to achieve. You'll bring your willingness to be open to the process and to engage with the work, whilst I'll bring my extensive experience and insight, plus encouragement, enthusiasm and support to help you achieve the success you're looking for.
Clients who sign up for the combined 'Career Explorer' + 'Elevate Your Life' Programme will also receive my Career Evaluation Questionnaire and Strengths Assessments, plus bespoke career coaching materials to support you in your career change or career development process.
Ready to find out more?
To start the process, please send me a brief message to tell me where you're currently at in your life and what you're looking for help with. I'll then get in touch to set up a complementary 20 minute call where you can ask me any questions and explore if we are the right fit to work together.
You must learn one thing.
The world was made to be free in.

Give up all the other worlds
except the one to which you belong.

Sometimes it takes darkness and the sweet
confinement of your aloneness
to learn

anything or anyone
that does not bring you alive

is too small for you.

     ----  David Whyte
from The House of Belonging
---
Testimonials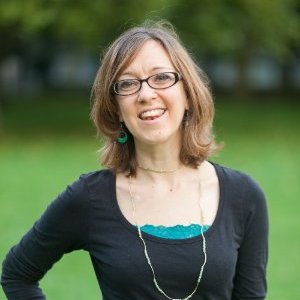 "Rosemary is an incredibly skilled, warm and caring coach. Her ability to create a supportive space with which to explore and express whatever comes in sessions is phenomenal – she is absolutely a masterful coach and it has been such a pleasure to have her guide me in ways I would not have been able to otherwise access. I am so glad and blessed to have met and been able to work with Rosemary as my coach – I know I have learned so much and tapped into areas that needed to be heard, and the transformation that has come from that is absolutely life-changing! Thank you so, so much Rosemary – for your time, your caring and supportive energy and for all you've done and guided me through!"
Christa Norris, Transformational Coach and Owner of Shape Our World Consulting

"I worked with Rosemary to help me understand a difficult time in my personal development and to breakthrough resistance to things I wanted to learn and explore. She took time to go through many techniques with me and helped me through the barriers and gave me further mentoring, advice and support through my development journey. A very wise woman indeed." Kath Griffin, Account Executive
"Rosemary really knows her stuff and has so much life experience which is invaluable when you are working with her -  she offers insight, guidance, coaching and real expertise.  She can help you transform your career and your relationships and will encourage you to find more meaning, purpose and fulfilment in your life.  She 'meets' you wherever you are and sees and listens to what's going on and is great at helping you see your blind spots and make positive shifts. Very rewarding."
Caroline, Coaching Client, California
"I've seen a huge change in the way that I look at things through working with you.  It's given me power and perspective as you helped me to realise that I get to choose how I make meaning of life and situations and how to discern for the truth and what's in alignment for me.  This has created a sense of freedom and ease as I feel less stressed and more in flow and I'm much happier and more productive.  The insights gained were invaluable and the exercises you taught me I continue to use every day.  Thank you so very much for your warmth, support and encouragement and I greatly enjoyed our sessions and time together."
Michelle, Financial Director
"Rosemary helped me to realise where I was limiting myself and how to let go of those blocks.  She helped me to discover inner strengths I didn't know I had and to really get clear on my purpose and values. I now feel better equipped to handle my life and any challenges that come my way more skillfully and I'm free to do what I want and to be more fully myself in the world."
Robert, Designer and Coaching Client

"Working with Rosemary has brought a number of positive changes into my life.  She is very knowledgeable about many aspects of life, such as wellbeing, relationships and careers and also helped me to explore my mind, body and spirit connection and understand how they are all inter-related and to find out what this really means for me. At the time we started working together, I was feeling overwhelmed and struggling to cope and she guided and encouraged me to love and embrace all parts of me.  She brings love, compassion and deep wisdom and insight to her work.  I feel more peaceful, happy and grounded as a result and more like the real me." Sandra, Project Manager
"I started working with Rosemary following a very difficult time when I was feeling overwhelmed by events, unable to see the way ahead and lacking confidence in my abilities. Rosemary used her extensive skills to help me draw on my strengths and to focus on both what I already had and on how I could shape my future. With regular coaching sessions Rosemary gave me the tools to help me move forward and I would not hesitate to recommend her for coaching. Thank you Rosemary"
Emma, Solicitor
"Coaching with Rosemary has helped me to feel more at peace.  My life feels more honest and satisfying. I was feeling burnt out and a bit isolated when we started to work together, but now I feel more connected - I have a sense of the bigger scheme of things and where I fit into that now.  I feel more content, I have more clarity and I'm now much more hopeful about my future.  I have the inner resources to help me move forwards now".  David, Architect
---
NEXT STEP
Contact Me if you're interested in Life Transformation, Resilience and Wellbeing Coaching - send me a message at info@mindflameconsulting.com to tell me where you're currently at in your life and what you're looking for help with. I'll then get in touch to set up a complementary 20 minute call where you can ask me any questions and explore if we are the right fit to work together.