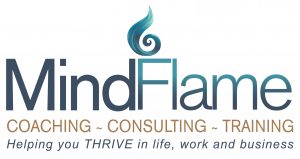 Create Career Success - How to effectively plan, manage and develop Your career (available as a 1-3 day course or delivered over several sessions)
This course is highly adaptable and can be designed and delivered in a variety of formats to meet the needs of participants - it's relevant for employees working for a company that's facing transformation and change, individuals exploring how they can progress or transition in their career, or organisations keen to develop the career paths of their managers and employees.
These days very few people stay in the same job for the whole of their working life. Even within organisations there's often a degree of internal movement which both employers and employees need to manage effectively. More and more employees are seeking flexible working patterns and additionally the concept of 'portfolio' careers (where people carry out a number of different roles and responsibilities simultaneously) are also becoming increasingly popular.
In today's fast-paced world, individuals need to master the skills necessary to effectively plan, develop and manage their careers. This means being adaptable and proactive in developing knowledge and skills and seeking out opportunities, rather than expecting this to automatically come to you. Developing a high level of self-awareness is also essential to find a career where you can use your strengths and key skills. This will help you find a job that's a 'good fit' for you, where you're more likely to thrive and enjoy what you do. Being willing to explore and experiment can also help you to identify new career opportunities that you may not have otherwise considered.
There are many reasons for wanting to make a career change or to progress or develop your career. You may be feeling bored or stressed in your current role, or seeking a better life-work balance, or you're seeking more purpose, meaning and fulfilment through your work - or you simply want to improve your salary, working environment or remuneration package. This programme can help you at whatever stage you're at in your career.
MindFlame can adapt this course to fit the needs of participants and will tailor the content accordingly to the time available and each client's needs. This course can be run as a one day workshop or as a two or three day session - or broken into several shorter sessions. Follow-up coaching is also available if required to provide individual or team support which increases engagement, application and learning.
Course Benefits Include*:
Increased self-awareness - identify your skills and strengths and how you can use these effectively in your career (and why not using these usually leads to frustration and lack of fulfilment or success in your work)
Identify your motivations, values and personal drivers (your inner flame that fuels and sustains you!) - Assess your career 'hot buttons' and 'career anchors' and discover which of these that are most essential and important to you
Learn how to become more adaptable and how to explore, identify, seek out or create new opportunities and be in a good position to take advantage of these when they arise
Developing and maintaining a 'growth mindset' and why this is important for both career, personal and professional success
Discover the skills and techniques required for a successful and effective job-search and how to access the 'hidden job market'
The art of networking and understanding it's importance for your career - plus opportunities to develop, practice and improve your networking skills
The role of mentors and sponsors and how to cultivate contacts who can champion and support you
How to make a good impression and write effective applications, covering letters and CVs
How to shine at interview - learn ways to deliver a compelling and confident interview performance - whilst still being authentic and sounding like you
Cultivating and developing your 'personal brand' and why this is important
Resilience and wellbeing - creating career success, productivity and performance in a way that is sustainable, balanced and satisfies you, rather than being at the expense of other key areas of your life
* Please note exact course content will depend upon each client's needs and the time available for each session - this will be agreed and discussed with you in advance.