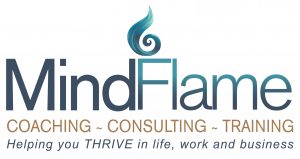 Developing Confidence
(This is a one day course - or a condensed version can be delivered as a half-day or shorter session if required)
This course will help you to develop proven confidence-building skills.  It can help you to learn how to feel relaxed in any situation and overcome your fears and anxieties to become more self-assured and comfortable with who you are.
The programme will help you to assess how you present yourself to the world and who you are 'being' (rather than just what you're doing or saying). It will help you to explore how to shift your energy and any limiting beliefs to enable you to develop a strong inner foundation of self-belief to empower and support you.
In this engaging and practical workshop, we blend powerful insights and research from positive psychology, mindfulness, neuroscience and NLP, as well as using practical wellbeing and energy management techniques and transformational coaching practices to help you to create the internal shifts required to develop true self-acceptance and self-confidence.
By taking this course, you'll learn about:
Fear and anxiety - an overview of the neuroscience behind feeling confident and how we can calm and manage our inbuilt fight or flight stress response and get our minds working for, rather than against us
Confidence robbers and how to overcome them
The difference between 'being' and 'doing' and how this impacts the message that you're conveying and the results that you experience
The power of presence and how to cultivate this to become more self-assured (without being arrogant)
Purpose and the importance of having a clear why? to motivate and inspire you
The role of feelings and emotions and how to manage and work with these effectively
Cultivating grit and perseverence. The power of practice to develop conscious competence and achieve mastery - in whatever way is meaningful for you
How emotional intelligence and the qualities of empathy, vulnerability and authenticity can build confidence and help you to develop stronger connections with others - plus inspire others to demonstrate these qualities in their own lives
The role of guides and mentors to challenge and champion you
Top techniques to support and sustain you and help you to continue building competence and confidence