---
Are you:
•  Wanting inspiration and clarity about your career direction and purpose?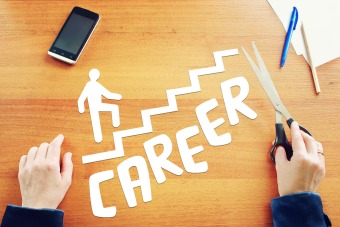 •  Looking to develop or advance your career?
•  Feeling stuck or unmotivated in your job?
•  Wanting to identify your skills, strengths and passions and how to use these in your work and career?
•  Facing unemployment or needing support if you've been made redundant?
•  Considering a career change or transition?
•  Needing to improve your success in applying for jobs?
•  Wanting to 'shine and impress' at interview?



Or an organisation that needs support with:
•  Developing the career paths and skills of your managers and leaders?
•  Implementing and developing a career management strategy for your employees?
•  Managing the impact of change on your staff?
I can support individuals and organisations with these issues and other career dilemmas that they are facing.
When working with me, my clients achieve these results:



★  Gain greater self-awareness, insight and understanding about themselves.  They explore how to discover their passions and purpose and find out what motivates, inspires them and 'lights them up' (their 'Inner Flame').
★  Discover their strengths (innate abilities) and their top skills (usually developed through experience). Then work out how to use these effectively to provide enhanced career satisfaction and wellbeing.
★  Gain clarity around their direction and purpose - identify what they want and WHY?  Getting clear about this is crucial for long term success and satisfaction.
★  Learn how to promote and market themselves effectively.  Establish their personal brand and use this when job-seeking, networking and developing their career.
★  Understand how to position themselves for success - I coach and teach my clients to develop the mindset, habits and personal practices that will sustain and support them over time.
★  Clients looking for a career change or transition will explore and uncover new pathways, possibilities and ideas.
★  Hone your skills to deliver killer CVs, covering letters and applications that allow you to deliver a powerful impact and stand out and shine.
★  Learn how to get that job! - I help to groom you for interview success - working with you to practice and perfect your skills to deliver your most compelling and confident performance (whilst still being authentic and sounding like you).  I have extensive experience of recruitment interviewing and delivering practice interviews and feedback.
Why Work With Me?
► I'm a Careers Coach, Executive and Leadership Coach, Careers Counsellor and Careers Professional with over 20 years of experience. I've worked with clients at every level (from graduate to executives and senior management), as well delivering careers coaching and training to multiple groups.
► I offer career coaching, mentoring and advice.  For the past 30 years, I've worked with employers from every business sector which has given me the insider track on how different businesses and organisations operate and I've gained an understanding of the nature of most job roles and types of work.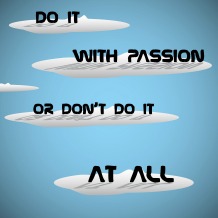 ► I've written numerous career publications (online and print) - covering effective interviewing, creative jobsearch, networking and how to write CVs and applications.  I was a Careers Coach, Development Coach and Skills Trainer (and Editor of the Bristol Guide to Career Planning) at Bristol University for 14 years. Through this role I helped thousands of clients (students, graduates, researchers, alumni, senior managers and other professionals) to develop their potential, gain satisfaction and success within their careers and supported people through career, personal and professional transitions.
► I provide insight and guidance about work and job roles and advice about the selection, recruitment and interviewing process, drawing upon extensive experience of working with clients from multiple backgrounds, industries and sectors.
► For clients interested in setting up their own business, I can support you with knowledge gained from my own experience of establishing a start-up and being a business owner and entrepreneur, as well as my background in marketing and business development.
► If you want to work with a Career Coach, choose someone with the experience to provide this comprehensive level of support.  My approach is holistic, combining broad experience with a huge tool-kit of career resources (that are proven to deliver great results and really work).
If you work with me, I'll support you to develop insight and understanding AND to get ahead of the game.
---
Career Coaching Options for Individual Clients
*If you are an Organisation interested in Career Coaching -  Please Contact Me for a discussion of your specific needs and rates for Corporate and Executive Career Coaching and Career Management or Career Development Training.
OPTION 1:  CAREER EXPLORER PACKAGE
3 Months - 6 x 60 minute sessions delivered via Skype, telephone or in person
★ Includes in-depth assessment of your skills, strengths, values and motivations, using the VIA strengths assessment, Gallup strengthsfinder test and a variety of carefully designed questionnaires and quality assessment tools.  This will enable you to build a comprehensive personal criteria of who you are, what you want out of your work and career and why you want it.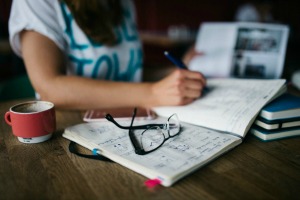 ★ Also includes 1:1 coaching, advice and mentoring and supplementary resources and materials to support you with exploring your purpose and options and helping you to finding out which careers might suit you.
★ Alternatively, this package may be used if you want support with your job search and are mainly looking to focus on enhancing your success with applications and coaching to improve your job search and interview technique.
★ The EXPLORER package is recommended if you would like a few sessions of career coaching to focus on exploring career options and gaining self-awareness - or if you already have a reasonable idea of options and would like support and coaching in job search, applications and interview performance.
Price: £997* including resources and materials - *please see my note below under Option 2 if you are applying for senior leadership roles.
Please note, the Career Explorer Package can be combined with Life Transformation & Wellbeing Coaching as a 12 session package - see HERE for further details.
OPTION 2: CAREER EXPLORER PLUS PACKAGE
3-6 Months - 10 x 60 minute sessions delivered via Skype, telephone or in person.
Option 2 is designed as a more comprehensive package, to support you through ALL elements of the career change or career management process -  Step 1 is gaining self-awareness and exploring options and step 2 offers you support with the job search process - looking at networking, how to find and create job opportunities, plus improving your success with applications and interview performance.
Option 2 includes all of the same in-depth assessments, resources and support as Option 1 as outlined above.
Price: £1,597* one off payment or 3 payments of £597, including resources and materials
* Please note - if you are applying for senior leadership roles, I can combine Career Coaching with my Executive and Leadership Coaching Programme, which may be a better match for you to provide the level of support that you are looking for.
Career Explorer & Career Explorer Plus Packages - How It Works
We work together for three or six months. To start, I'll send you my Career Evaluation Questionnaire plus a strengths assessment survey to see where you're currently at and help you get clear on your key areas of focus.
This starts to help you gain clarity and awareness so is a valuable process in itself! Once I receive this, we'll get together via phone, Skype or in person. In our first session we'll review your questionnaire and survey results, plus I'll coach you and ask some further questions to get really clear on what areas you want to work on.
We'll then move forwards with a mixture of coaching, plus practical and reflective exercises to get the results you want to achieve. You'll bring your willingness to be open to the process and to engage with the work, whilst I'll bring my extensive experience and insight, plus encouragement, enthusiasm and support to help you to achieve the success you're looking for.
To start the process, please send me a brief message to tell me your current career situation and what you're looking for help and support with. I'll then get in touch to set up a complimentary 20 minute call where you can ask me any questions and see if we are the right fit to work together.
Individual Career Coaching Sessions
CAREER CLARITY COACHING SESSION  
-  Single 2 hour Session
INTERVIEW COACHING  
-  Single 90 Minute Session
Useful if you have an interview coming up and you would like coaching, support and practice to improve your technique and ensure that you deliver your optimum performance.
Session includes coaching, interview 'role-play' and constructive feedback on your performance.  *Price includes pre-session preparation by me for the employer or types of job role that you are applying for to ensure maximum effectiveness of the session.
LASER COACHING - JOB APPLICATIONS / CV REVIEW


- Single 90 Minute Session
We review your CV or specific job applications and I offer tailored feedback of how they can be improved for maximum impact and effectiveness.
~All Coaching is carried out via Zoom, Skype, phone or in person.
My Career Coaching Credentials
Multi-Certified Career Coach - John Lees Certified Careers Coach (2009), ICF Approved Fireworks Career Coach (2008), Windmills Programme Career Coach (2001)
Executive and Professional Coaching & Mentoring - trained by Management Futures (2009)
Master Transformational Coach - HCI, USA (2014/15)
Myers-Briggs Type Indicator (MBTI) Practitioner - OPP (2007)
Neuro Linguistic Programming Practitioner - Pegasus NLP (2005)
Postgraduate Diploma (PGDip) in Careers Education, Information and Guidance, The University of Reading (2003) - awarded AGCAS Excellence Award and John Roberts Memorial Prize for outstanding work by the Professional Association for Graduate Careers Services in Higher Education (AGCAS)
Train The Trainer Certification (1998)
Trained in Strengths Coaching with Michelle McQuaid, using Gallup StrengthsFinder and VIA Character Strengths (2015)
See Training, Skills and Experience for further details
---
Career Coaching Testimonials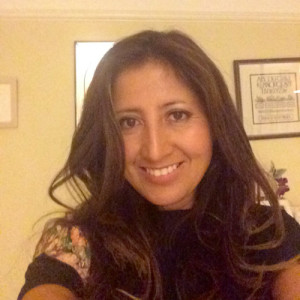 "Rosemary is an extremely competent professional, she coached me during a period of transition during my professional life and her insight about career options and how to go about updating CVs and presentation skills was invaluable. Her extensive experience in career development and coaching is supported by her knowledge of techniques to improve wellbeing. In that respect, Rosemary has a unique set of skills that allows her to provide well rounded support to her clients not only professionally but at a personal level. I highly recommend Rosemary and my career progression was very much the result of her support and training."
Patricia Holley, Manager of the Jean Goulding Institute for Data-Intensive Research, University of Bristol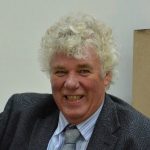 "Worked with Rosemary for over 14 years on a wide variety of projects relating to Careers Education and Guidance, personal development, staff development, and a range of activities designed to improve participants' well-being.
Rosemary is a dedicated trainer and practitioner and all her work that I have seen has been to the highest standard.  I have no hesitation in writing this recommendation"
Brian Staines, Former Head of Careers Guidance, University of Bristol, Director of IBCM International Business College and Career Development Centre Expert Iraq at United Nations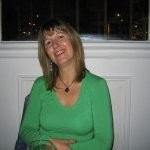 "After several months of being unemployed I decided it was time to seek some professional assistance. I needed to boost my confidence and get my mojo back, with Rosemary's coaching skills and amazing support this has enabled me to get back in the workplace and secure a new role in no time at all. Rosemary's open and honest approach has helped me greatly and I would have no problem recommending Rosemary if you are also looking for that additional support and coaching during a difficult time."
Janet Hodson, Project Manager at Lloyds Banking Group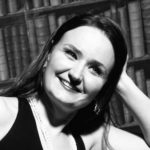 "I loved working with Rosemary. She has a natural ability to connect and build strong connections and made me feel at ease.  From the very beginning of the first session, I felt safe and understood. Rosemary has a wealth of life experience and is able to relate to what's going on, and give feedback when needed. Her patience and curiosity allowed me to explore my beliefs and holdbacks, and then she gracefully led me to change them to more empowering ones. I can not recommend working with Rosemary enough!"
Joanna Fiminiska, NHS Operational Manager

"Rosemary helped me to gain confidence in writing applications and achieving success at interview.  She also provided with me with invaluable guidance and support to help me overcome a number of other challenges in my life too.  She offers great advice and a fresh perspective to help you see life differently and she encourages and supports you to approach things in a more empowered way."
Kate, Textiles Artist and Teaching Assistant
"I had been doing voluntary NGO work overseas and was trying to get a foothold back in the job market in the UK.  I worked with Rosemary and her advice, guidance and insight was invaluable in helping me secure a great job with a top consulting firm.  She provided me with resources to help me research potential employers and taught me how to position all of my achievements and experience in a positive light and to market this to employers.  I ended up with a couple of good job offers and I'm now working for a great firm that is clearly aligned with my goals and values.  I'm so pleased I had the opportunity to work with Rosemary and can't thank her enough"
Anna, Consultant Engineer
"I wanted to make the move away from Academia and had no idea where to start or how to convey my experience to a commercial employer.  Rosemary gave me ideas, inspiration and loads of practical support, from how to present my CV and applications in a jargon-free way, to coaching me in how to perform well at interview.  With her help, I landed a great job in Statistical Research.  I was really impressed and I'm very very grateful for all her help and support."
Jenny, Research Manager, National Statistics Office
---
Feedback from Participants on Career Development and Skills Development Workshops and courses designed and delivered by Rosemary.
These were on behalf of the University of Bristol (to staff, students and graduates), Bristol City Council (Professional and Executive Job Seekers), the Institute of Physics and the London Alumni Group (professionals and alumni):
"The workshop was excellent and very well presented with all the material and presentations varied and interesting. Rosemary speaks with knowledge and experience and warmth, bringing the course to life, making the whole experience valuable and useful"
"Rosemary has a lot of expertise and presented the course effectively and efficiently with some humour and the course was very enjoyable.  The self-reflection exercises were an amazing tool and provided me with powerful insights"
"Rosemary's advice on CVs, career anchors, self-reflection and interviews was extremely good and useful.  It was in-depth and practical, interactive and inclusive.  We were all invited to express feelings and contribute to discussions.  A heart-felt congratulations and thank you."
"I was hoping that the course would provide me with practical advice and know-how and it did exactly what it said on the tin and was geared towards my situation as a Professional looking for employment.  Excellent delivery and highly recommended."
---
Next Step

Contact Me if you are looking to book a Single Career Clarity Session, Interview Coaching or CV/Application Coaching Session and I will send you my next availability and payment details.
Contact Me if you're interested in either the Career Explorer or Career Explorer Plus Coaching Packages - send me a brief message detailing your current career situation and what you're looking for help and support with. I'll then get in touch to set up a complementary 20 minute call where you can ask me any questions and see if we are the right fit to work together.

Related Resources